As I sit at Panera during the lunch break for BlogOrlando I find myself thinking about more than my little old brain can contain. Is WordPress really the God of blogging platforms? I dunno, but I'm willing to give it a shot, even though the reasons for making a switch weren't really to convincing for what I do.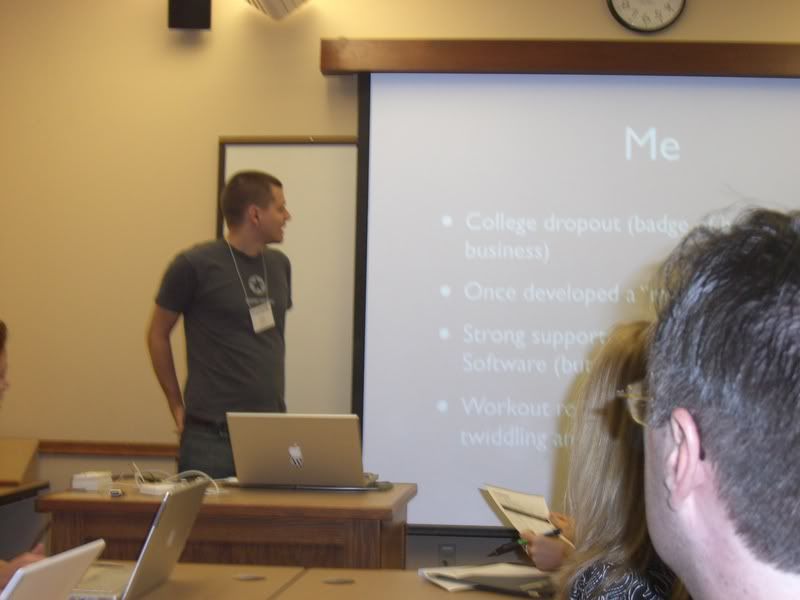 Mark Jaquith speaking on WordPress


A big thing that has transpired is my knowledge of how knowledgeable Orlando is in terms of blogging, SEO and Social Media. Now I never claimed to be the only guy doing this locally and never will be, but there is a talent pool of extremely bright and outgoing individuals who are making great strides, changes, improvements and innovations in social media.
16 Year old Judson Collier from
MacTeens
The craziest thing might be the globalization of Social Media. Kids in Kenya connecting with VC's in Silicon Valley. Chinese government's intervening with China citizen's right to blog.
Keynote Presentation by
Shel Israel
More to come folks, more to come!